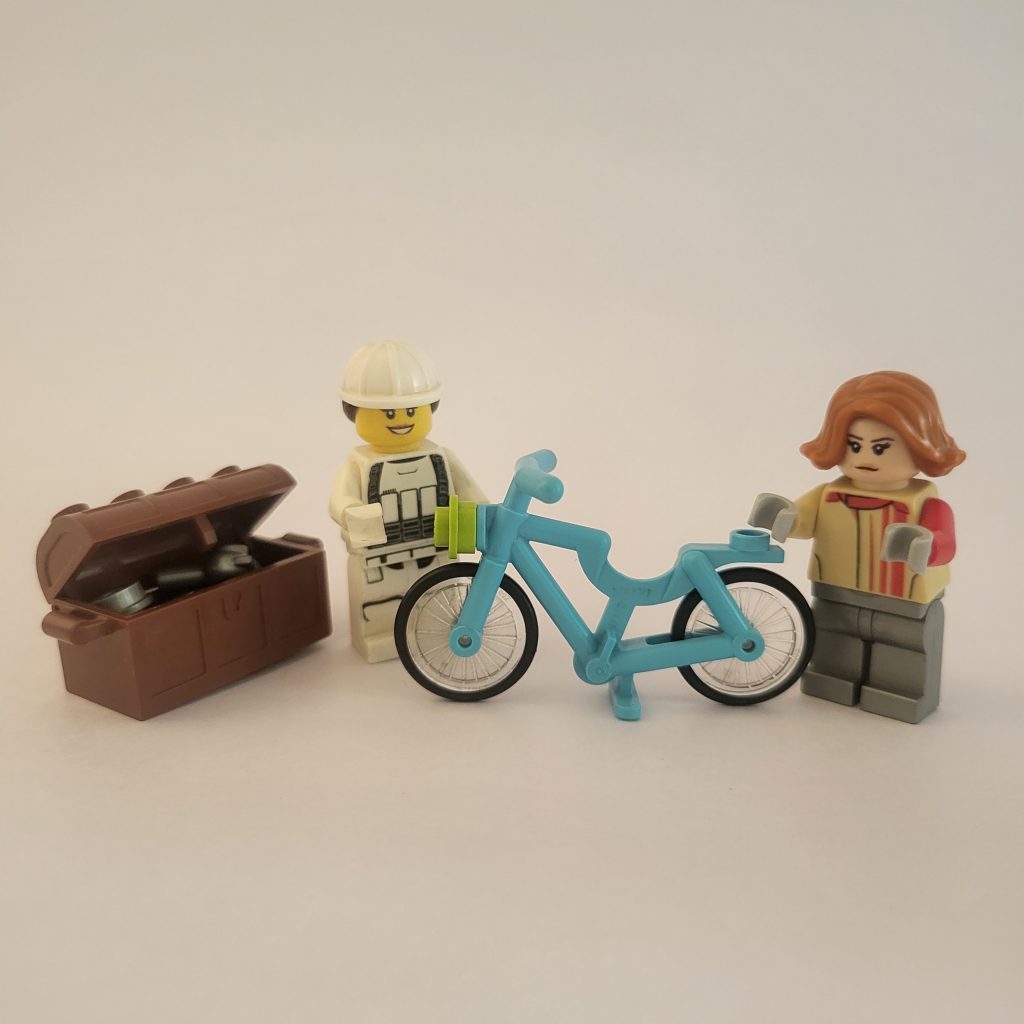 Olivia, daughter of The Canterbury Bike Project volunteer Michael, discovers what the project is about… 
The Canterbury Bike Project is something I have been aware of for a while now, as my stepdad Mike spends a lot of time there. If he's not at home, he's usually at The Canterbury Bike Project, and I have wondered for a while now what it is he can be doing there that takes up so much of his time. When Mike asked if I wanted to go along with him to the project, though I know very little about bikes at all, I was rather curious to see what it was all about.
Other than that the fact that The Canterbury Bike Project was to do with bikes, I didn't really know much about what they do; I'd heard Mike talking about it a lot, but I wasn't aware for example that they work with students or that they do free workshop sessions for members of the local community.
It was a Friday morning, and the lure of a Starbucks coffee made me say yes to accompanying Mike to the project. While we were there I got my hands dirty and helped work on a bike that was to be repaired for a customer. When I first looked at the bike, I honestly wondered what it was that needed changing; to me this looked like any other bike, not a broken one.
However I soon learnt about 'maintenance'. One of the tasks I helped with was changing the brake cables on the bike as they had become corroded and were becoming a safety issue.  It sounds simple enough to replace a couple of cables, but there are so many little steps and parts to consider, such as what goes where and in what order. With many different parts that affect the cables and connect it to the lever and the brakes themselves, it is impressive to me how anyone can remember it all.
What I didn't realize before was how much focus is required when repairing bikes; I had to really pay attention to ensure that everything I was doing was correct. It took me over an hour just to change a couple of cables, the chain, and the rear cogs on the bike, and then Mike went on to make the gears work correctly.  There were a huge variety of tools needed too, including a torque wrench that had many different settings and socket sizes which is matched to the size of the bolt. Amazingly, the team seemed to know these sizes instantly.
When I used to think about Mike going The Canterbury Bike Project, I thought of it as him just playing around with some bikes, but now that I have been there I have seen how much more engaging it is, and all the hard work that goes into everything they do. So much time and so many tools were needed for the repair we did and this was actually a pretty basic repair. The complexity of even the small repairs and changes was surprising to me, and I wasn't aware just how connected all the parts of a bike are. They all have to work together.
As the goals of The Canterbury Bike Project don't revolve around money, and because of their passion, I would trust them to do a great job with my bike and to offer fair prices. The fact that they don't charge for their time for repairs, and host workshop lessons for free seems to me to show that their true aim is only to share their knowledge. They do everything to the best of their ability to keep the bikes they see safe for it's owner. I think that a big part of The Canterbury Bike Project is that it is a very friendly space, all of the team members are there because they want to be, most are volunteers and are passionate about the project. Something that I think is evident in the hard work and many hours they put in and the kind atmosphere. Now I know why Mike spends a lot of his spare time there!