WE ARE THE CANTERBURY BIKE PROJECT
Working to improve the life chances of young people and help the community
HOT TOPIC : Buying Used?
Take care when buying secondhand bikes from selling sites. We see a lot of bikes that are purchased from reselling sites such as FaceBook Marketplace, Gumtree and eBay.
Many of these bikes have defects with some seriously unsafe to ride.
Take a look at the basics of what to check below. If you need any advice when buying a used bike please do contact us. We are more than happy to help.
Tyres – check for wear or cracks, that they are inflated. Wheels – look for loose or broken spokes. That they spin freely and smoothly, with no sideways movement.
Brakes – check both front and back brakes work. That the levers are smooth. Check the pads and braking surface for wear.
Headset – the handlebar should steer the front wheel smoothly with no play forward and back – hold the front brake on and rock it back and forward to check this.
Bottom Bracket – the pedals and 'crank' should have no sideways movement, and move the front chainrings round smoothly.
Seat – check the seat and seat post can be moved to a position suitable for you.
Gears – check for chain wear if you can. Make sure any gears work correctly by taking it for a test ride. Gear shifters on the handlebars should be smooth to operate, The chain should be lightly oiled, not heavily greased.
Meet Our Team
Our team are friendly and knowledgeable with a broad spectrum of skills.
With a diverse background it's a wonder they all get along.
But it's their passion for bikes and cycling that makes them a team.
Learn a little about who you'll meet at the project below.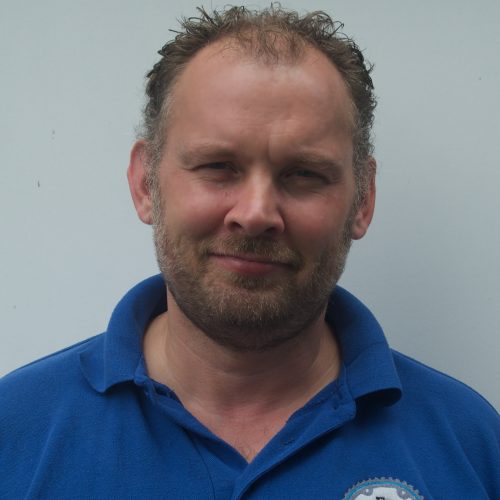 The founder of the Canterbury Bike Project, Steve had a dream, and he is now 'living the dream'. With an encyclopaedic memory for all things bike, he must have studied all the manufacturers brochures since bikes began, and then went back and memorised the compatibility charts for all group sets ever made. And then there's his private collection, proving that the correct number of bikes is n+1.
Nothing is too much trouble for Steve. He appears calm and collected most of the time, yet we know that beneath this exterior there is a whirlwind of activity making sure the Project runs as smoothly as it does. And nothing is too much for Steve. If you turn up with a broken spoke at the end of the day when Steve is locking up, he'll switch the lights back on and get you up and cycling again.
As for riding style, MTB and Road are interchangeable for Steve. He does like a forest run, but maybe not the climbs that go with it, or the 'ting' of stone off the carbon frame.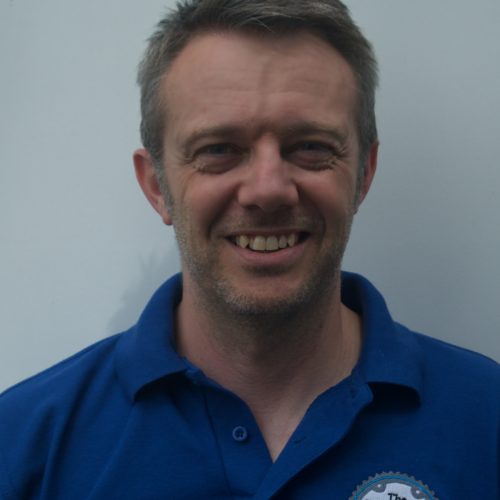 Logical and organised, with a love of 2 wheels, is how we should describe Michael. He likes a place for everything, and to have everything in it's place. A short chat with him in the workshop will involve following him round clearing benches and organising tools. When he's working on a bike however it's a different story...
The Canterbury Bike Project get's Mike away from his corporate day job, and leans on his engineering background. He would wear eau de oil and machine coolant if he could. Although not matching Steve's bike collection in quality, Mike has a collection of bicycles and motorcycles. Some of them in a state that can be ridden, most of them not, as Mike likes a project.
Starting out on a BMX many, many years ago, he has been a mountain bike rider for many years since, but has recently discovered road cycling and all the lycra that goes with it. The appeal, and also the struggle is the mental stamina needed for road cycling. He's still working on that bit...
Ever since receiving his Raleigh Speedway in the 1980s (we know, he's looking good for his age - no early morning paper-round for this chap) Matt has been hooked on the freedom of getting out on a bike ride. Adventure cycling, camping and cooking on a little stove In the great outdoors, stinging nettles and thorns, legs feeling the burn; these are what drives Matt's passion. A bit of a masochist if you ask the rest of the team.
Matt is also very passionate about bicycle mechanics, and enjoys sharing his experience of all things bike related with anyone that will listen. The Canterbury Bike Project brings together everything he loves and is proud to be a part of it!
Matt is also an avid Drummer, Musician, Music Technologist, Teacher, Dad.
Fun fact - he failed cycling proficiency.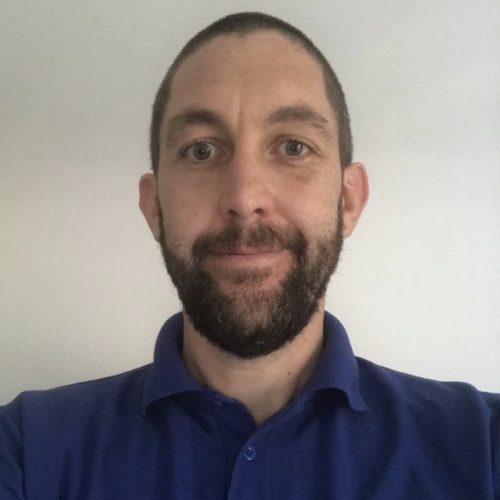 Will is the newest member to the team, having rediscovered his passion for cycling after several years away from two wheels preferring the comfort of commuting by car. He stumbled upon The Canterbury Bike Project when in need of assistance, with a disassembled wheel in one hand and a corresponding box of parts containing bearings and cogs in the other. Realising his bike mechanic skills weren't quite up to the job.
Since this first meeting with Steve, the projects Manager, he will admit that he has come a long way and has built his own bike on which he now enjoys his daily commute. In volunteering for The Canterbury Bike Project, he is looking forward to sharing his passion for cycling with the local community, meeting new people and building friendships.
He was welcomed onto the team during a riding trip to Wales where Will shared several stories. Many of which we can't share on here for a number of reasons, including legal. However, one we can share is that he once looked after Orlando Blooms mums stick insects when she went on holiday... successfully I might add.